Student Spotlight: Tori Haynes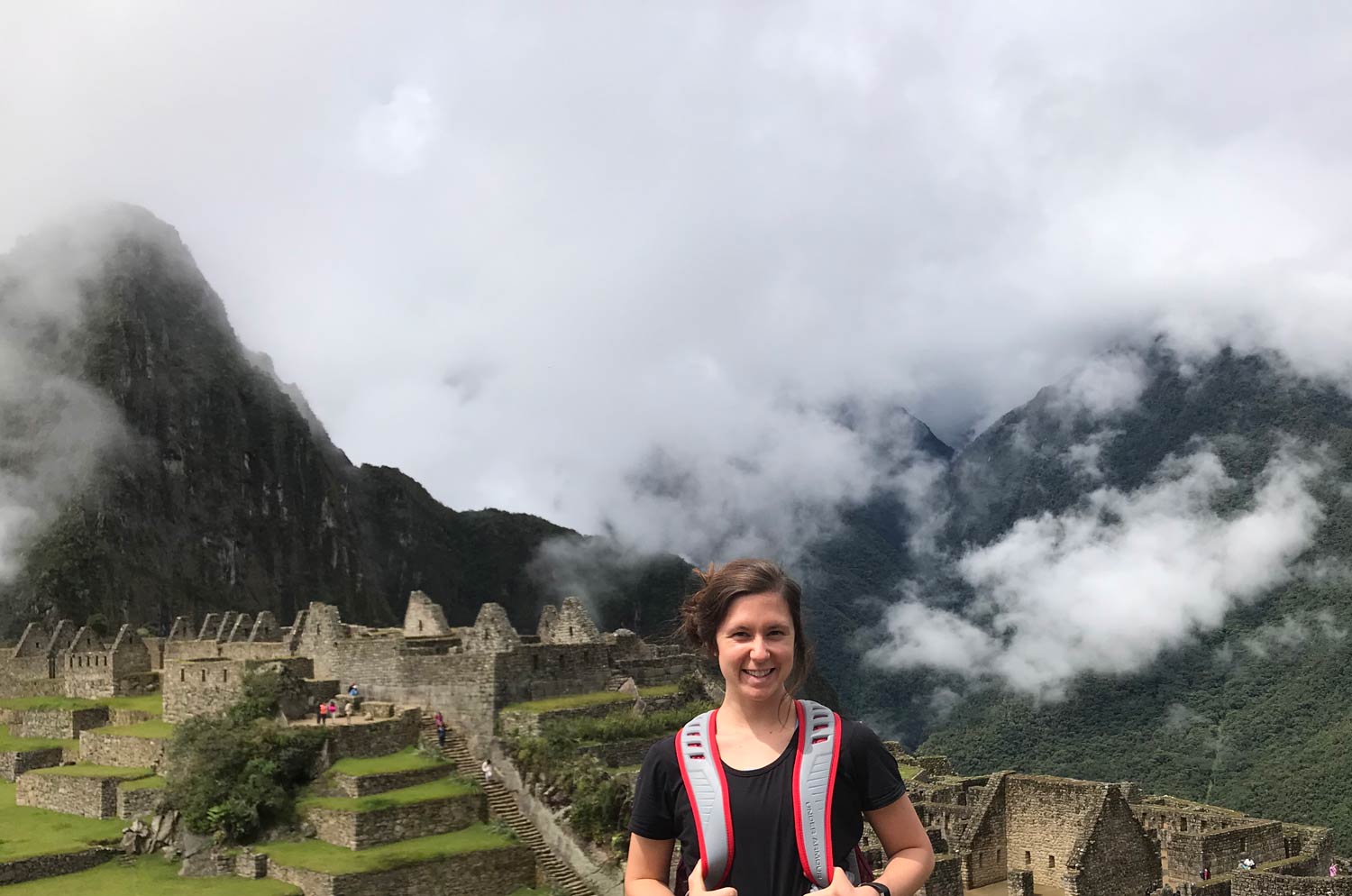 Hi, I'm Tori Haynes and I am a Senior Global Studies major. I had the privilege of spending my Christmas break studying abroad in Peru. The trip was filled with countless hours of hiking as we visited many of the sacred landmarks of the country. I learned about Peruvian culture and Incan history by visiting sites including Machu Picchu, the Maras Salt Ponds, and the Amazon rainforest.

The trip reminded me of the importance of relationships and that beauty can be found in any situation. I could not have asked for a better group of people to travel with. Their encouragement was contagious, and much needed when hiking for hours across the hilly country. Living out of my suitcase and traveling to a new city every few days allowed me to experience many areas in Peru and really get to know the group I was traveling with. Our group was accompanied by a tour guide who explained the history of each location. The tour guide helped us to understand the history and significance of each region and reminded us not to take the experience for granted. He told us that for some people visiting Peru was only a dream and we should not undermine the privilege of experiencing cultures different from our own.

My favorite part of the trip was attending a ceviche cooking class in the home of a Peruvian woman. The class was led by an older Peruvian woman and her daughter who directed us from an old recipe no longer used in restaurants. She wanted us to taste "real" ceviche. Another favorite memory is getting rained on in the Amazon rainforest. After taking boat rides and hiking miles away from our lodge to explore the jungle, our group was stuck trekking back to civilization in the pouring rain. I could not help but laugh, knowing there was no point in being dry anyway. Once we made it back to the lodge many of us decided to jump in the pool with our already wet clothes.

Travel gives the opportunity to learn more about the world in which we live as well as our personal selves. Going to Peru opened my eyes to the beauty that surrounds me in every setting. The trip showed me that there are treasures hidden in plain sight and made me curious about my surrounding. I learned that I mustn't take the unique beauty of my home for granted just because it is familiar to me. The trip encouraged me to explore new areas around my home. Peruvians are kind, hard-working, and proud of their history. They were accepting of us Americans and encouraged us to continue our educations and expand our cultural knowledge. The trip was an encouragement to be brave in my travels, knowing that I can push through obstacles that seem too hard. Hours of hiking, plane rides, and exploring have strengthened my character and changed the way I now approach difficult situations.