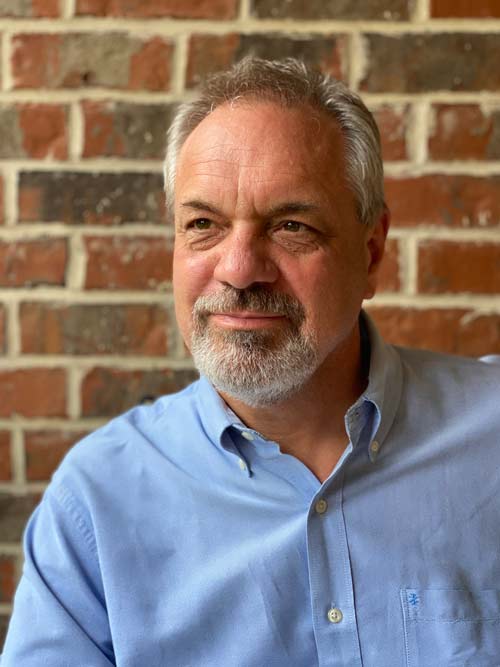 Scholar in Residence at Auburn College of Human Sciences Roger Thurow.
Auburn University's College of Human Sciences welcomes Roger Thurow, renowned author and activist, as a 2020-2021 Scholar in Residence.

Thurow covered global affairs for The Wall Street Journal for three decades. His series on famine in Africa, co-penned with journalist Scott Kilman, was a finalist for the Pulitzer Prize. Thurow is also the author of ENOUGH: Why the World's Poorest Starve in an Age of Plenty, The Last Hunger Season: A Year in an African Farm Community on the Brink of Change, and The First 1,000 Days: A Crucial Time for Mothers and Children—and the World, all of which received critical acclaim for his thorough reporting and dedication to ending hunger.

This academic year, Thurow will lead book clubs in the Hunger: Causes, Consequences and Responses courses through Human Sciences.

"Every time I get to speak with students, whether it's through Zoom or in person, I leave more inspired than anything I can impart to them," Thurow said. "Their excitement and energy motivates me to keep at it. So selfishly, I know I'm in for a renewal of my passion and journalistic zeal to keep writing about the issues of global hunger."

Thurow currently serves as a senior fellow on global food and agriculture on The Chicago Council on Global Affairs. His work has been used to educate and inspire students in the Global Studies in Human Sciences program for years, and Global Education Director Kate Thornton said Thurow's addition to the university will only further the college's world-changing work.

"I'm so excited to have Roger join our team. His expertise and passion will add so much value to our work," Thornton said. "More than that though, his ability to inspire others, especially students, to engage with solving hunger will help us all get one step closer to having a hunger-free Alabama and a hunger-free world."

The Hunger Solutions Institute at Auburn University leverages collective action through multi-sector partnerships at the community, state and global levels to share knowledge and best practices in the fight to end hunger. Managing Director Alicia Powers said Thurow's mentorship will raise their efforts to the next level.

"Roger's vast experience and network provide a unique opportunity for HSI as well as Auburn students, faculty and staff," Powers said. "With an increase in hunger as a result of the COVID-19 pandemic, it is more important than ever to 'raise the clamor' and take action."

Outside of the classroom, Thurow looks forward to participating in events on campus and connecting with more Auburn students.

"It's exciting to be here and it's a great way to expand the reach of my work to students," Thurow said. "My greatest hope is to inspire the next generation and fuel their passion for ending hunger around the world."

To learn more about the College of Human Sciences, visit humsci.auburn.edu. Roger Thurow can be reached at rthurow@thechicagocouncil.org.