On Tuesday night, a select group of seniors in the College of Human Sciences Interior Design program showcased their work to one of the top design firms in the world. Lynsey Sweatt, Sarah Hamilton, Rebecca Stinson, Caroline Walker and Rachel Samaras were all commended for their creativity and hard work by the globally-recognized Meyer Davis Studio.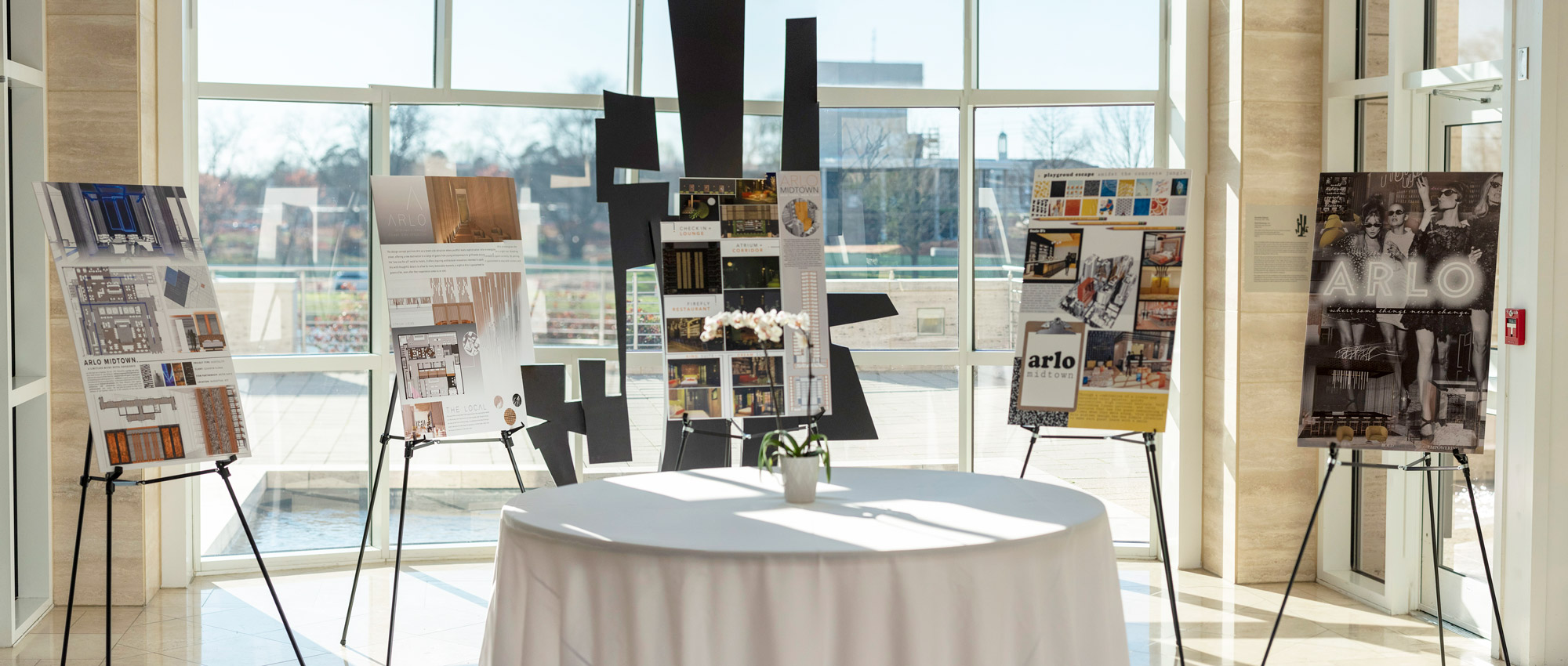 Each year, the INDS program partners with a hospitality giant to work on a themed project. This year's theme was Arlo, a new brand of luxury micro-hotels in New York City that promote an environment of cultural immersion through their design.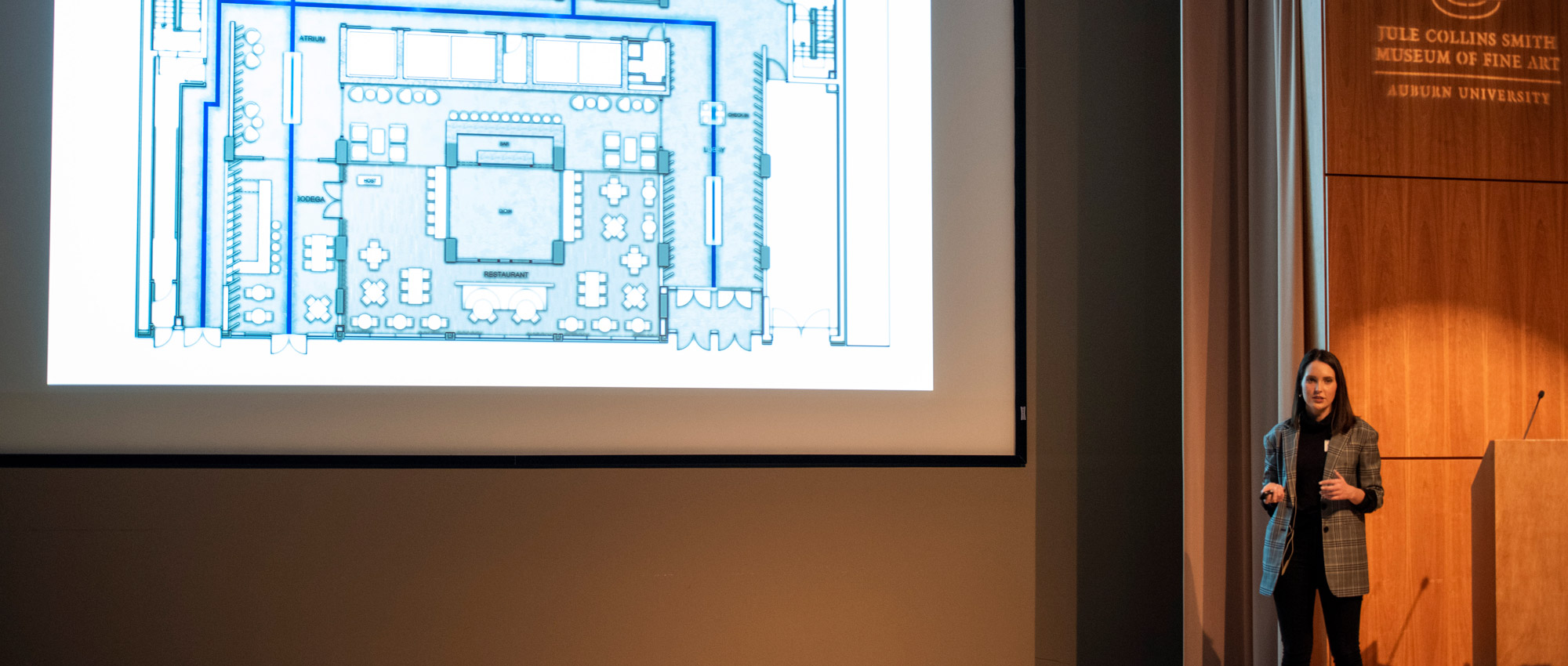 Lynsey Sweatt aimed to re-inspire those lost in the city's monotony with her hotel design. She used linear architecture and lighting details to create a "limitless" atmosphere.

"I really wanted to go for a futuristic feel, so there's a lot of neon light which was drawn from the streets of New York," Sweatt said. "A lot of straight lines and in-laid lighting in the floors [and] in the ceilings pull people along throughout the space."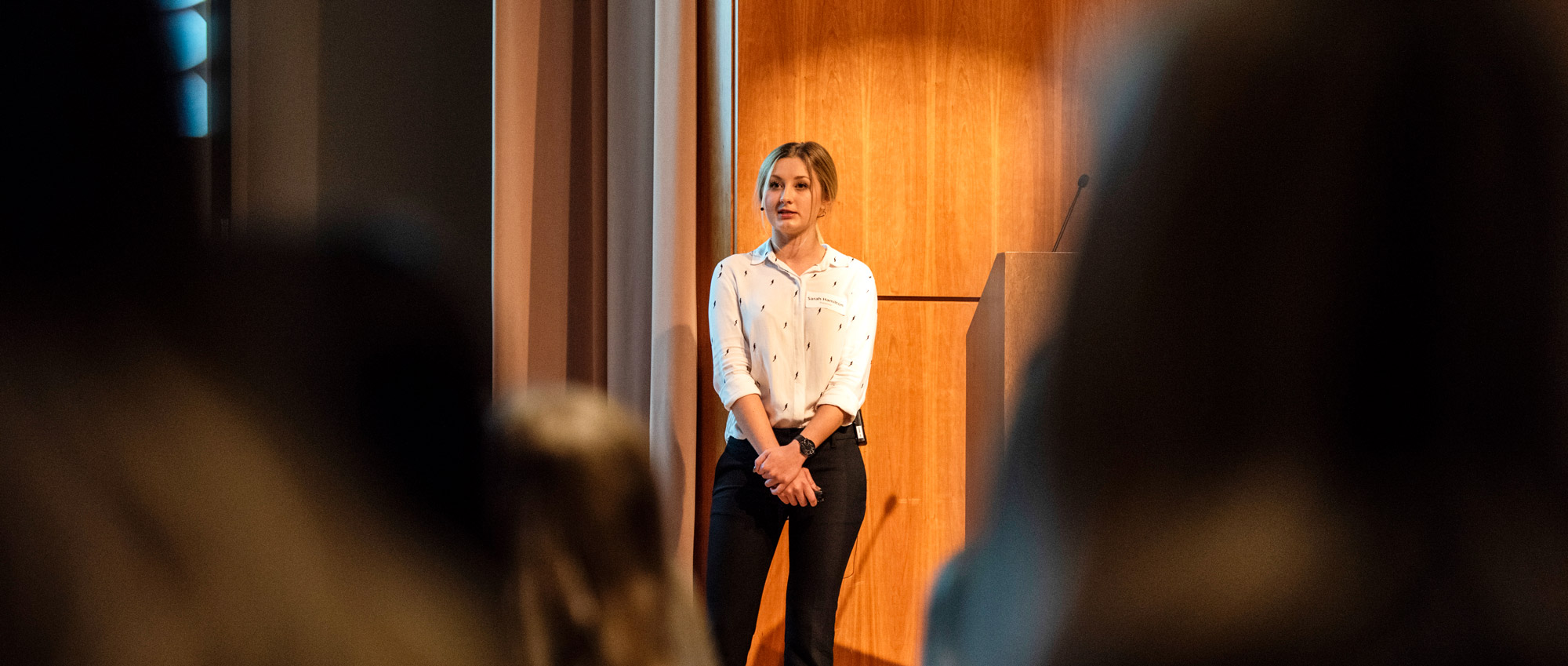 For Sarah Hamilton, the focus was on crafting a memorable experience in the hotel space, including designing a long corridor that appears more to be a walk-through art installation than just a hallway.

"You can check out any time you like, but you can never leave," Hamilton said, referencing the song Hotel California by the Eagles. "That was essentially where it all started, creating something where you can walk away from it, but it'll always be in the back of your head."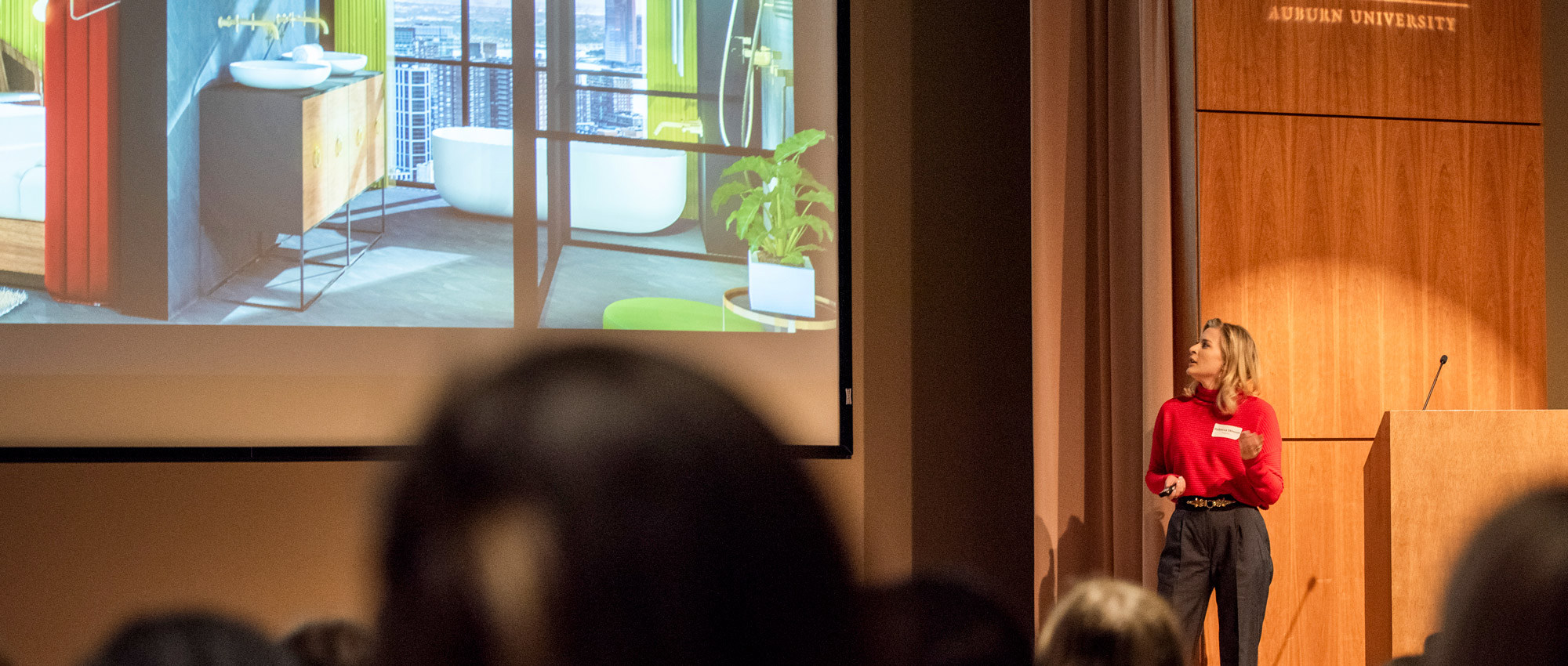 Rebecca Stinson utilized fireflies as the embodiment of magic in her design concept to create a playful, relaxing atmosphere that keeps a guest's eyes moving around the space. She said the use of greenery and lighting will leave guests feeling enchanted.

"I want people to see a beautiful design and get butterflies in their heart," Stinson said. "Atmosphere has a lot to do with how people feel and environment affects people's well-being."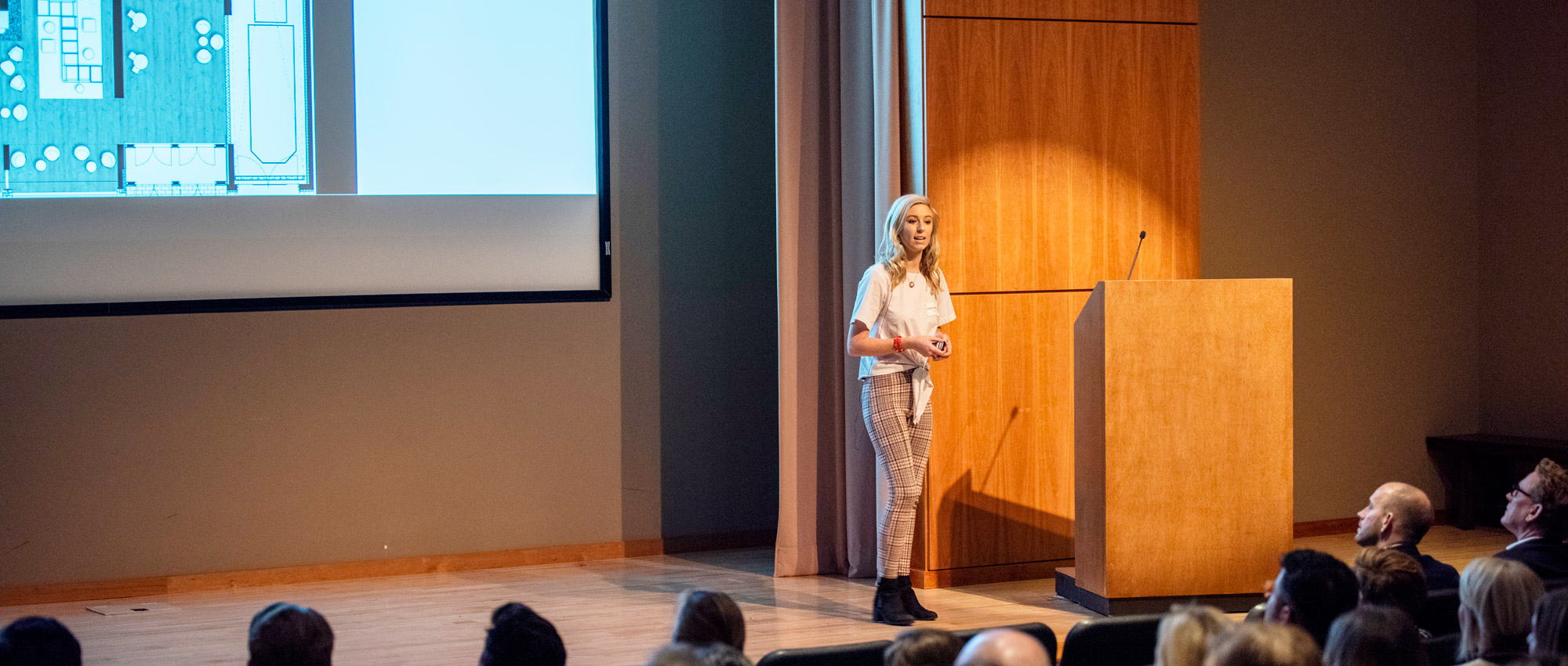 Caroline Walker's playground escape design encouraged guests to return to childhood amidst the concrete jungle. She said elements such as a nine-story word search wall and giant Connect Four boards in the lobby encourage guests to interact with the design.

"It's really bright colors, retro textures and quirky curiosities to really remind the guests of their time as a child, while still having a sophisticated, mature hotel experience," Walker said.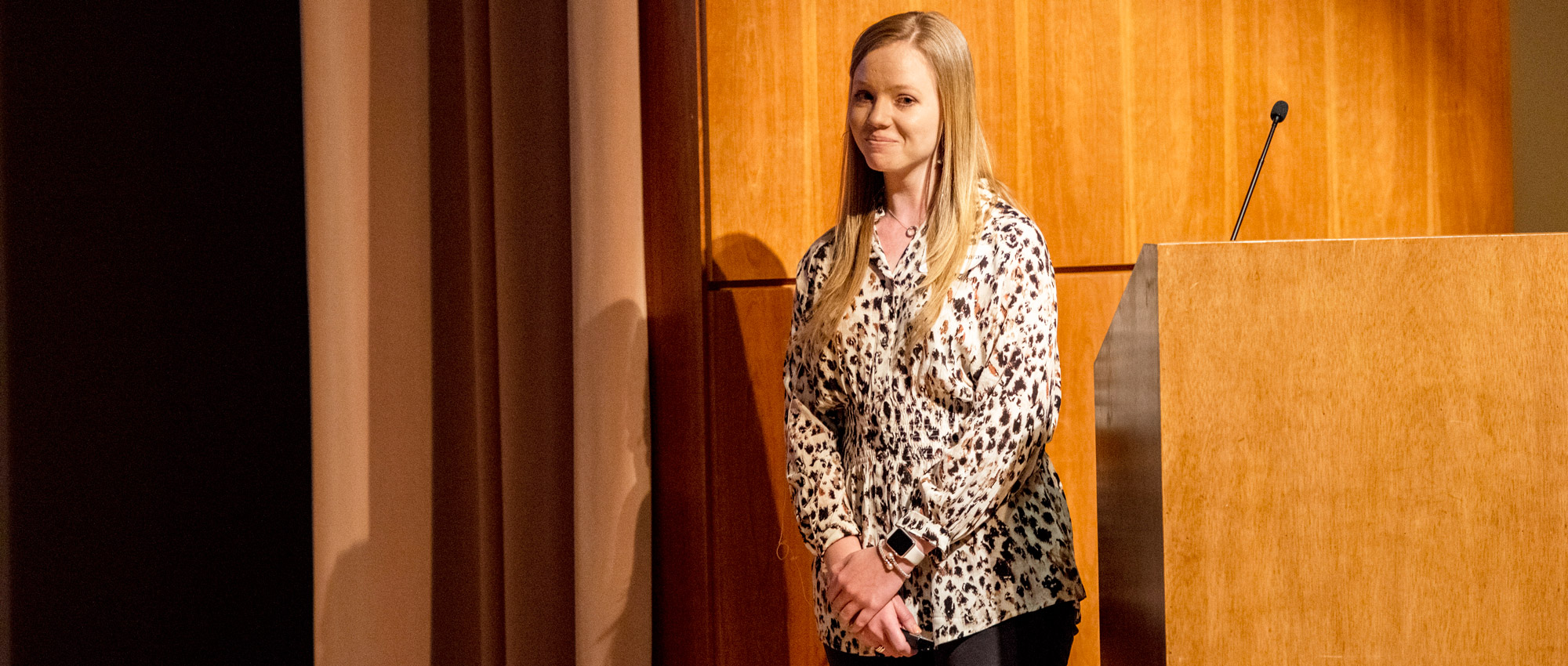 Rachel Samaras presented a hotel concept inspired by prohibition-era rebellion. She said the design compares and contrasts themes of the 1920s and modern society.

"I want people to remember the hotel as an experience, not just a place to go," Samaras said. "And after you leave, you remember it was a place that made you feel empowered and feel like you belonged."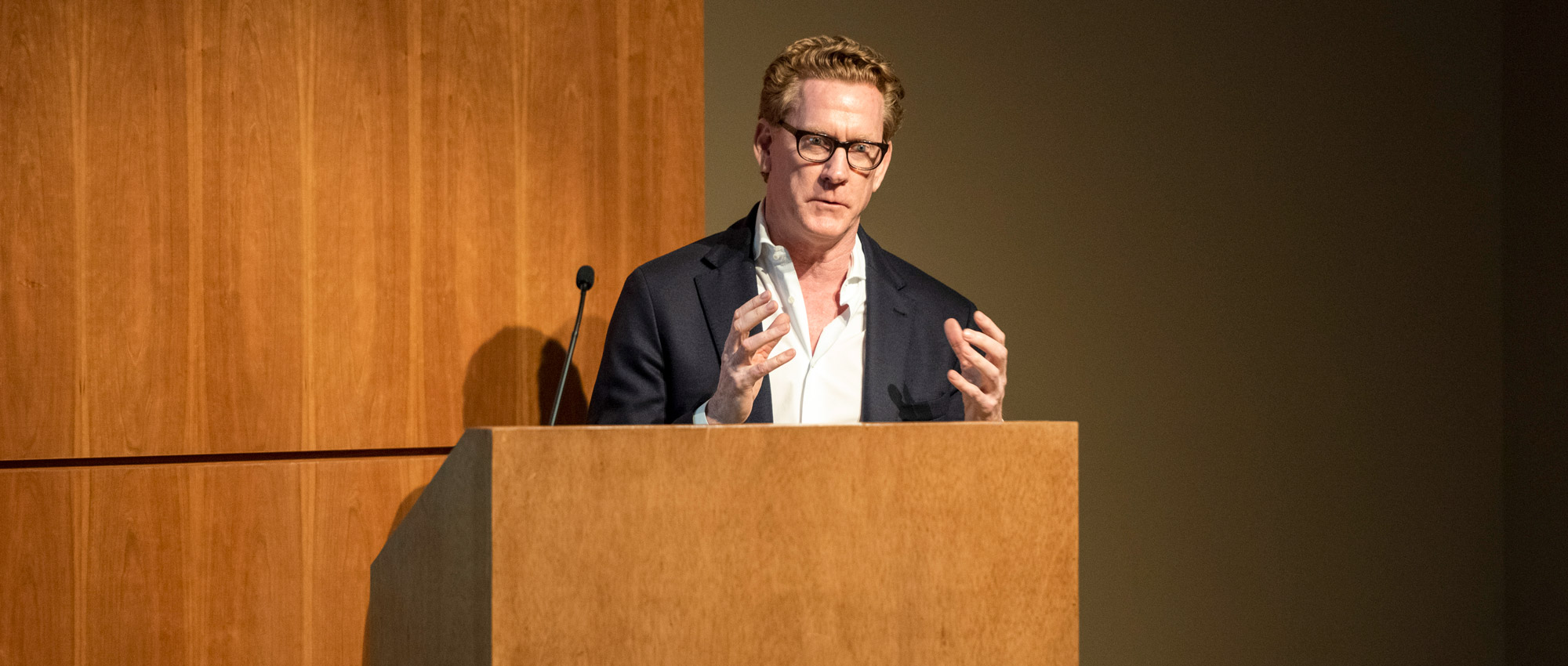 Will Meyer and Gray Davis founded the Meyer Davis Studio, which is a premier design boutique specializing in residential, hospitality, retail and workplace environments. Both are Auburn University Architecture graduates, and honorees in Hospitality Design's top-tier Platinum Circle.

"One of the things that Will and I have noticed with the students and the graduates that come out of the [Interior Design] program here is they're really well-prepared and rounded, and really push the creative envelope," Gray Davis said. "I'm looking at how they've interpreted the hotel concept and design, because it's a micro-room and we've got some challenges with some of the spaces. Already, I'm seeing some really nice ways to resolve some of those, and it's really refreshing to see."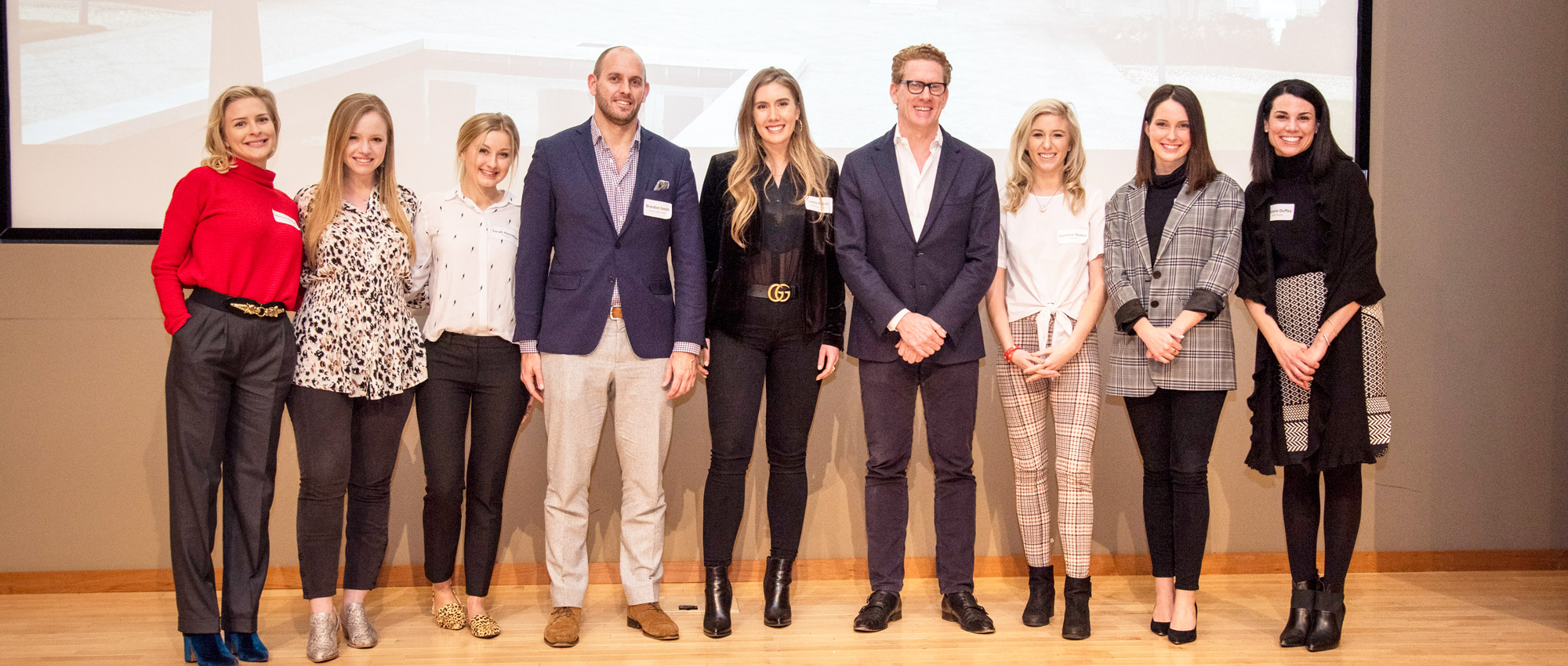 Lizelle Foose (center) graduated from the INDS program in 2017, and went on to become an interior designer at Meyer Davis Studio. She said remembering her own experience at INDS Senior Night, presenting in front of a hospitality giant, was surreal.

"Tonight kind of puts things in perspective," Foose said. "It shows you how big Auburn is, and how far you can go with Auburn at your back."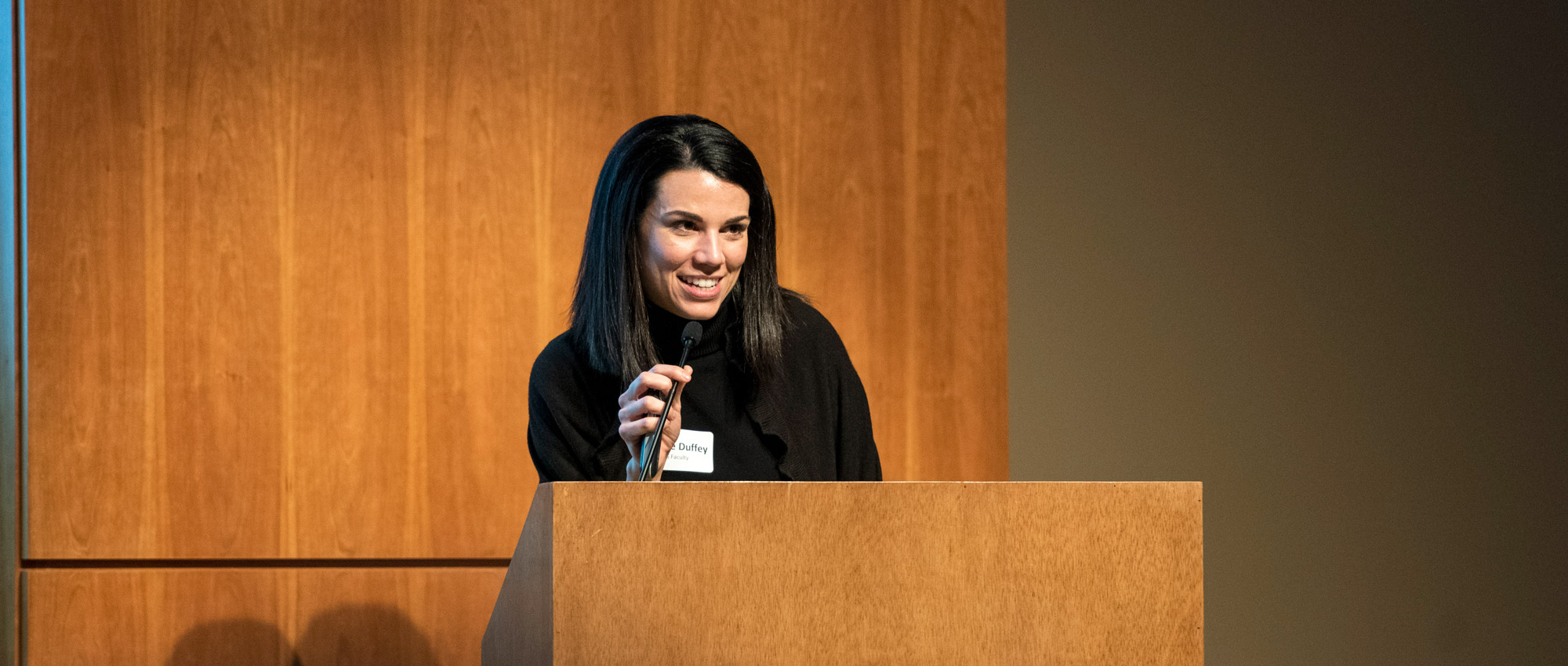 Assistant Professor Melanie Duffey said the students' opportunity to present their work to Meyer Davis is invaluable for networking and professional development.

"Senior Night is the highlight of the year for all of us. It is a time to celebrate our student's efforts and celebrate the profession of interior design with our strategic studio partners," Duffey said. "The work leading up to this event is countless hours, and it is our hope and mission to advance student's networks and careers across the nation and beyond."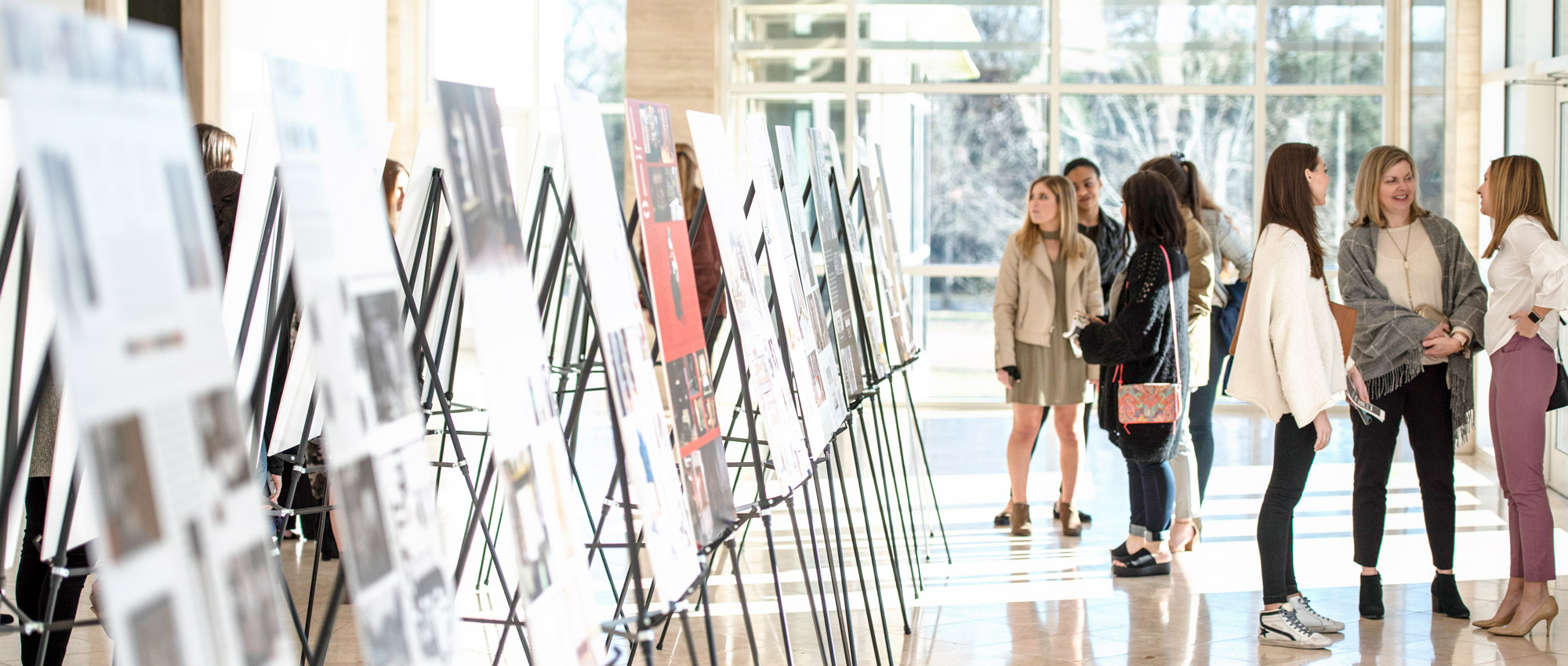 Every senior in the Interior Design program created a concept for the Arlo Midtown hotel. The projects spanned the entire semester and were displayed on boards for family, friends and guests attending INDS Senior Night at the Jule Collins Smith Museum of Fine Art.