From the day Harriet Giles walked across the stage at Auburn University's 1972 graduation ceremony, to her last day in the College of Human Sciences in June 2019, she used her determination, knowledge and compassion to light the way for countless students.

She was born Harriet Watkins in Enterprise, Ala. and moved around the tri-state area with her family for most of her early life. Growing up in south Alabama, with a father who was a proud Auburn alumnus, Auburn University was the only college she ever wanted to attend – and she did just that. After earning an undergraduate degree in Early Childhood Education from Auburn, she left the loveliest village on the plains for her first teaching job just south of Montgomery at a newly-integrated elementary school. She credits her colleagues at the school for mentoring her to become a better, more culturally-aware educator. After two years growing outside of her comfort zone, and heartbroken seeing the number of disadvantaged children coming through the door, Harriet was determined to create more opportunities for young children. She returned to teach in her hometown and make a difference where she grew up.

At the time, the state of Alabama was just coming around to the idea of public kindergarten as we know it today. Championing a new era of education, Harriet led the accreditation committee for public kindergarten in her hometown. Thanks to her pioneering, the kindergarten program in Enterprise was the first to become accredited in the Alabama public school system, setting the stage for the rest of the state to follow in offering similar programs of their own. In her classroom, Harriet saw firsthand the impact of public kindergarten and watched children who never had the same advantages as other children thrive. Harriet spent four more years teaching before again feeling the call to do more. An excellent early childhood educator, she knew the first five years of life are key to optimal development, and wanted to bring the best programs to Alabama's children. Her quest to find these programs would lead her across the Atlantic Ocean.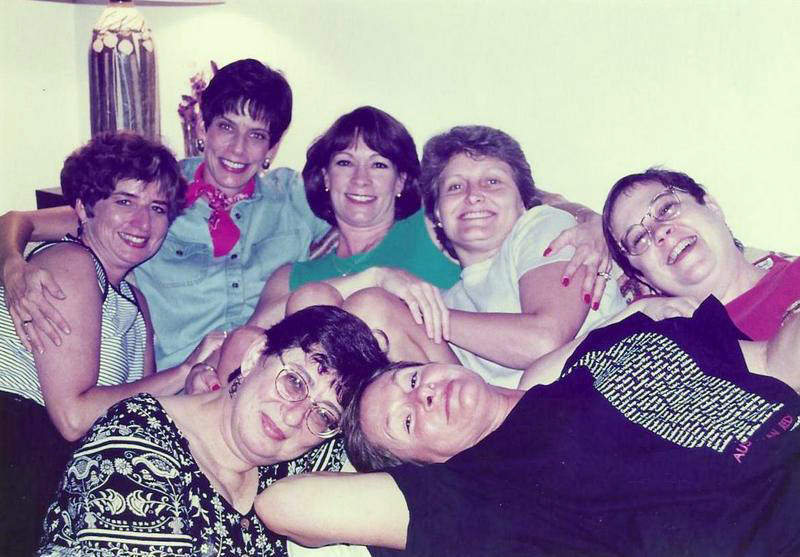 In the mid-to-late 70's, the British infant school model was the world's benchmark. Through a Rotary International graduate award, Harriet traveled more than 4,000 miles from home to study the gold standard of early childhood education. The interview process was competitive, and she describes it now as 'reaching for the stars,' but by 1977, she was on her way.
Harriet lived in Twickenham, just outside of London. She studied at a teacher training college that was part of the University of London under the direction of Britain's leading early childhood educators. While she traveled the English countryside to study early education, Harriet also spoke to Rotary clubs in Britain as a Rotary ambassador. Because of the political climate of the time, much of her work as an ambassador was dispelling myths about the people of Alabama and learning the nuances of British culture. Through the course of her international experience, she learned that everywhere, people are more alike than different. This lesson would later guide her as she took her place beside Dean June Henton as an integral part of the College of Human Sciences leadership team.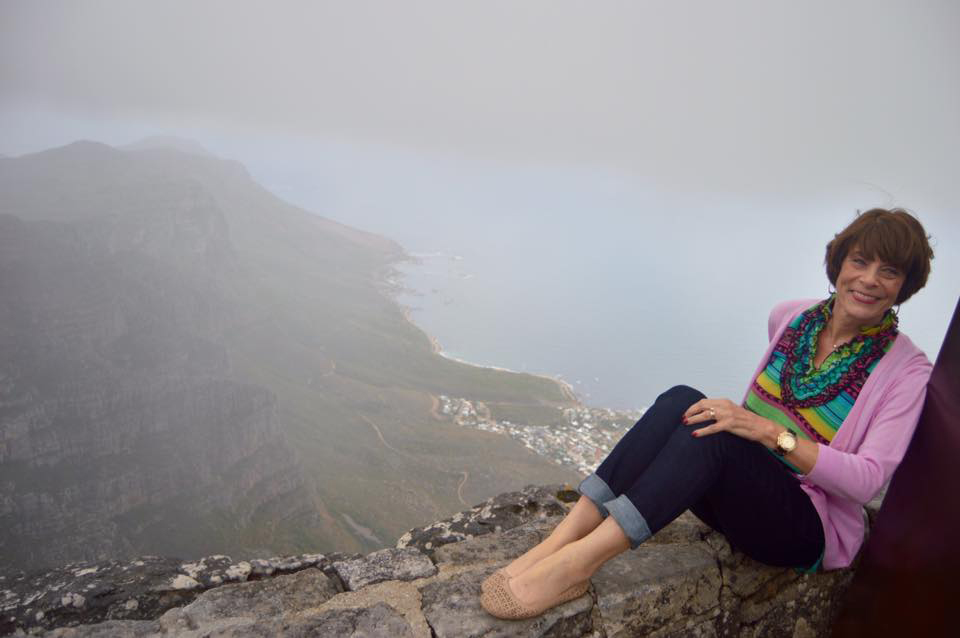 In 1979, Harriet was back in the U.S. and back at Auburn, enrolled in the Family and Child Development Master's program. There she met Marilyn Bradbard, a professor who became a great inspiration to her and with whom she would work closely for years. Harriet said Marilyn pushed her beyond what she thought was possible; believing in her even when she did not always believe in herself. Harriet finished her Master's thesis on caregiving behaviors of abused children, and Marilyn encouraged her to pursue a doctorate.
After two years in the Family and Child Development PhD program at the University of Georgia, a teaching position opened up in Auburn's Family and Child Development department. While still working on her doctoral degree, Harriet returned to Auburn once more to work as an instructor and director of Auburn's Child Study Center, now known as the Early Learning Center. In her work, Harriet was instrumental in starting the Child Life program, which trains students to work with hospitalized children and their families. And for several years, she was the only faculty member to teach every HDFS student who walked through the doors of Spidle Hall.
The next five years were a whirlwind of change. She finished her PhD, got married and had two children – fulfilling her dream of becoming a mother. While many women felt they had to choose between a family or a career, Harriet was in a position to start a family and remain professionally relevant. She raised her children and taught part-time, though she resigned from the tenure track. And in 1999, she was asked to help coordinate the International Quality of Life Awards, so she split her time between the classroom and helping Dean June Henton.
This was the first step in their journey together, as colleagues and friends, to build a better, brighter future for Human Sciences.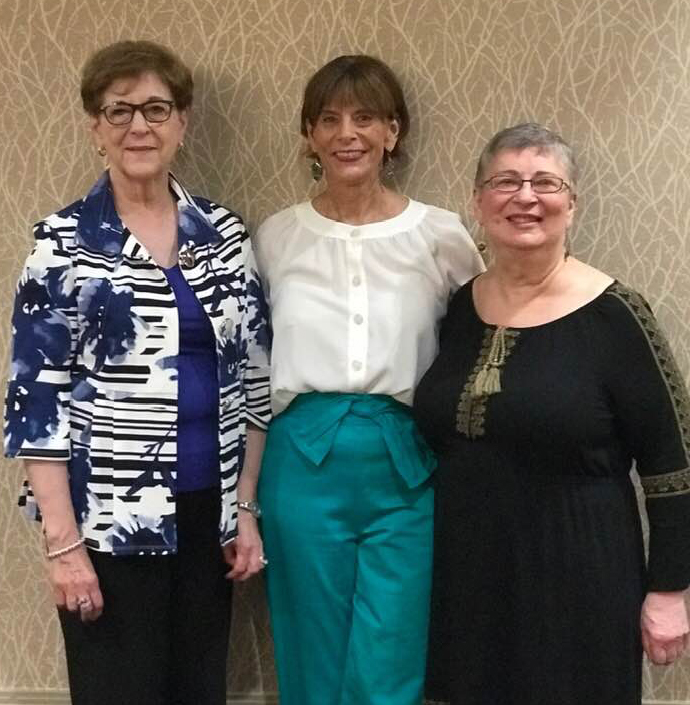 At the turn of the century, June asked Harriet to work with her full-time as the College's director of external relations. This partnership would help unlock unprecedented growth in the College for many years. Side-by-side, Harriet would be vital to ensuring many of June's visionary ideas came to life.
Together, they saw the establishment of initiatives that would become cornerstones of the College of Human Sciences. The first of these was Auburn's only overseas campus, the Joseph S. Bruno Auburn Abroad in Italy program, during which Harriet's final teaching assignment was on the program's inaugural trip in 2002. After a conference in Dallas led to the creation of the Auburn Women's Philanthropy Board, Harriet helped secure WPB's first investment toward building a more philanthropic Auburn – from a donor who was a staunch University of Alabama supporter.
June and Harriet were champions of growth and positive change at Auburn, and instrumental in shaping the landscape of the human sciences across the nation. For this administrative dream team, no problem was too large to solve – including world hunger.
At the end of 2003, June, Harriet and other CHS leaders were invited to meet with the United Nations World Food Programme. The U.N. WFP was working on a program to engage college students in a War on Hunger campaign and needed academic thought-leaders to connect WFP with college students. By the end of that meeting, Auburn had become the first collegiate partner with WFP to cultivate hunger awareness on college campuses.
On the plane ride back to Auburn, June asked Harriet to take the lead on this new project. Harriet turned to June and asked, "What do we know about hunger?"
The answer, as June and Harriet would become familiar with across several of their projects, was that when you're the first to do something, there's no roadmap for you to follow. So, they decided to create their own.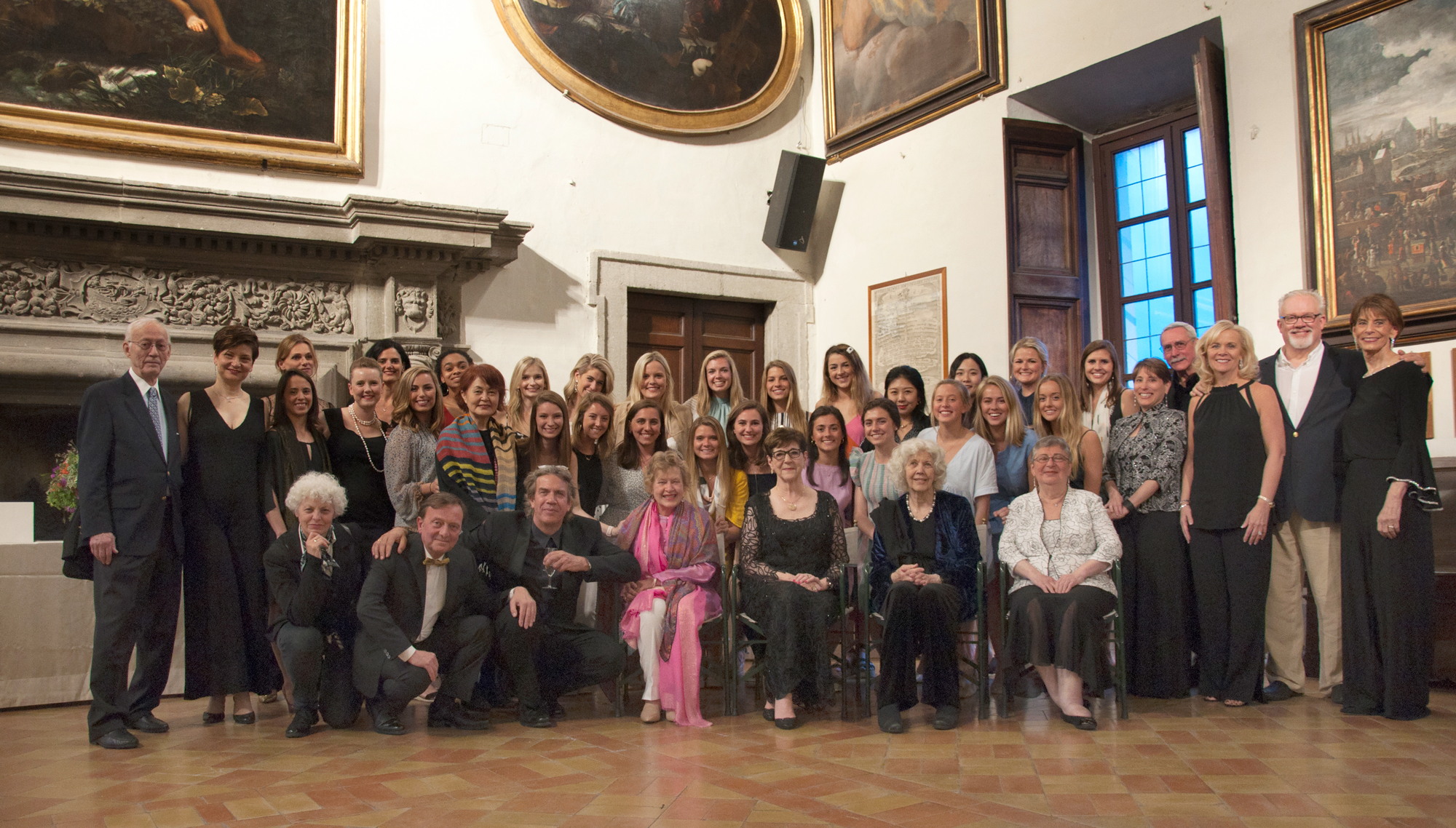 The resulting grassroots Auburn Hunger Model put a human spin on the idea of sustainability. The pillars of the model, awareness, advocacy and fundraising, later expanded to include action. By combining an academic component that involves research, teaching and outreach, and a student activism component to promote collective action, June and Harriet built a solid foundation for Auburn's hunger solutions initiative. It began with focus groups, and after an overwhelmingly positive reaction, they were in a position to create the Committee of 19 student leadership group.
The Committee blossomed from the 19 cent campaign, based on the idea that it only takes 19 cents to feed a child in the developing world for a day. It was made up of 12 schools and colleges and seven student groups - with Harriet serving as the lead academic advisor for more than a decade. At an Auburn football game in the fall of 2004, the Committee of 19 and the War on Hunger were unveiled in front of more than 80,000 people and continued to be recognized on the field for thirteen subsequent years. The Committee became a vital branch of the end hunger mission - just as the WFP was globally-focused, Auburn, a land-grant university, was also focused on domestic solutions. Working in the community and on campus to address the needs of food insecure individuals and families, the Committee's impact grew over time and word of Auburn's War on Hunger spread to other universities. This flood of attention toward hunger would lead to the formation of Universities Fighting World Hunger, a worldwide higher education coalition.
On the heels of World Food Day in 2006, UFWH was launched at Georgetown University, inviting even more institutions to join the effort in ending hunger, with Auburn leading the movement. Since its launch, more than 300 universities have joined UFWH and summits have been held every year since, including an international summit in Rome, Italy.
Because of the traction of Auburn's hunger model, Auburn was invited to join the Alliance to End Hunger. Alliance founder and world-renowned anti-hunger leader, David Beckmann, said he'd been waiting for universities to come to the table - a moment Harriet remembers as one of her greatest. But even that wasn't enough for June and Harriet.
With so much action, they recognized the need for infrastructure. The Auburn University Hunger Solutions Institute was established in 2012, which Harriet led as managing director until her retirement, in addition to her external relations duties. The HSI's first initiative, End Child Hunger in Alabama, was launched by then-Lt. Gov. Kay Ivey in 2013. Harriet served as chair of the task force from its creation until her retirement and Gov. Ivey continues to laud the initiative as its campaign spokeswoman. And after years of collaborative effort, a five-year report detailing their action profiles the successes of the initiative.
Next, they turned their eyes to the administration of higher education across the nation. They launched Presidents United to Solve Hunger, urging university presidents to make a commitment to institutionalize food and nutrition security on their campuses. Today, this coalition is made up of 110 signatories worldwide who prioritize the PUSH mission through teaching, research, outreach and student engagement.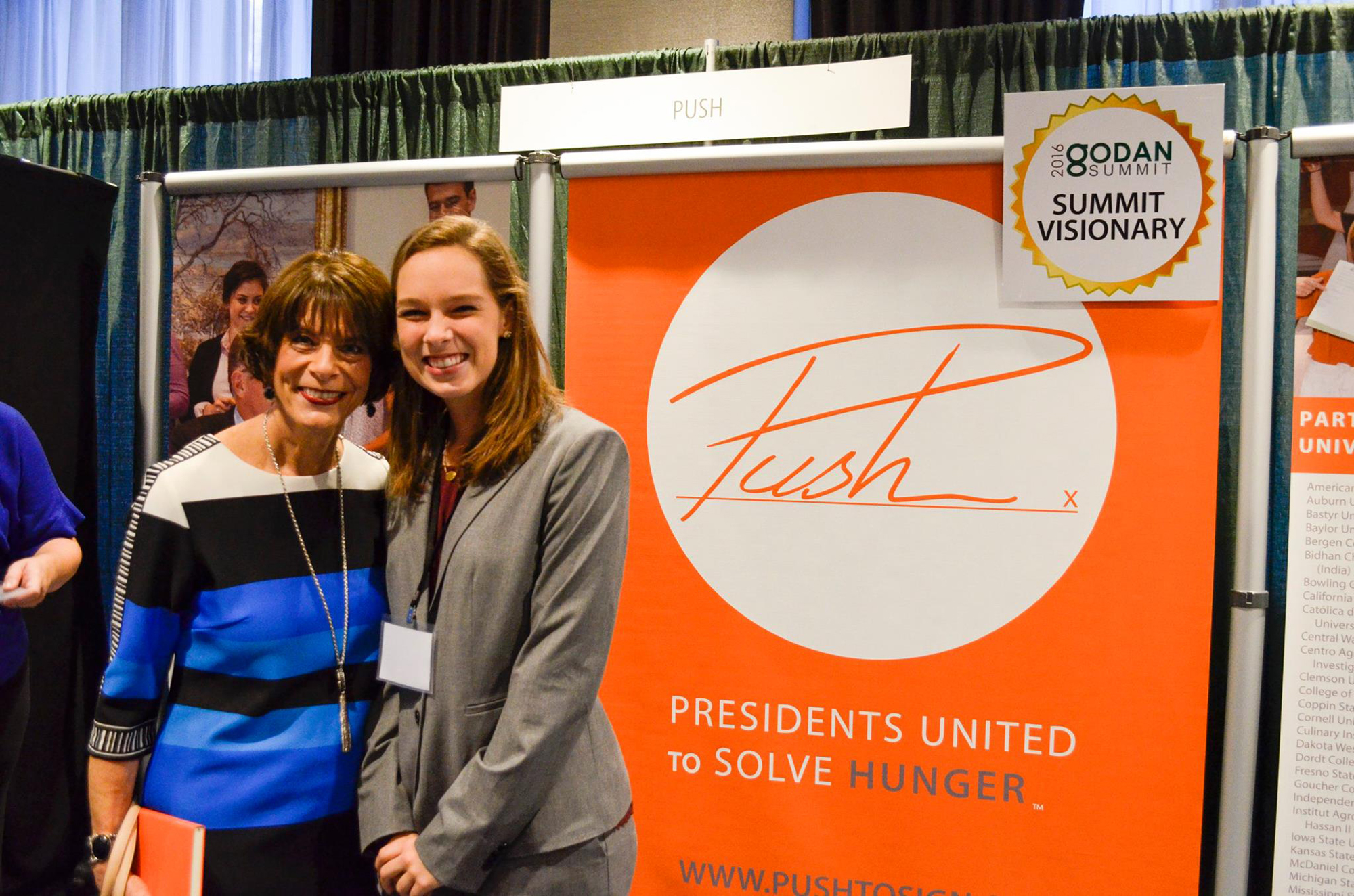 After more than three decades of tireless, selfless work to make the world a better place, Harriet Giles retired from her position at Auburn in June 2019. And though she credits women such as June Henton and Marilyn Bradbard for challenging her to be better, her own legacy of mentorship is evident across Auburn, the state of Alabama and the nation.
Because of Harriet, more children in Alabama go to bed with full stomachs. The Women's Philanthropy Board is an established leader in charitable work in our community. Students in the College are inspired to reach for the stars after seeing those honored at IQLA. The Human Development and Family Studies Child Life program that she started is thriving, impacting more children and families every year.
And just a few short weeks before her retirement, Auburn alumni were asked to name one person, program or activity that had a special impact on their experience as a student. Of all the possibilities of colleges, programs and faculty across campus, hundreds of our alumni answered: "Harriet Giles."