The Early Child Development prepares students to work directly with or for the benefit of children age 6 and younger. Students interested in this area of study will gain knowledge of early childhood development, professional child care, and educational programs for young children as well as skills for working with children who are in the preschool years. Specifically, students will learn how to understand, guide and teach young children, and they will gain experience to prepare for careers in early childhood settings, such as childcare centers, preschools, or Head Start classrooms, administration of early childhood programs, daycare licensing, training and consulting. Daycare‐based internships must be in programs that are accredited or in the process of accreditation through NAEYC, NAC, NECPA or similar organizations.
View Curriculum Sheet

View NAEYC Program Outcome Data

View NAEYC Data Summary

View HDFS ECD Assesment Report
The Child Life prepares students to work with or for the benefit of children with specific medical needs and their families. Completion of this concentration meets the minimum course requirements for national certification as a Child Life Specialist through the Child Life Council (CLC).

In order to achieve certification, students will have to complete pre‐internship practicum hours, an approved internship under a Certified Child Life Specialist (CCLS) in a hospital‐setting and successfully pass the Child Life Professional Certification Examination after graduation. Practicum and internship placements are highly competitive and students must take initiative to be successful. More information on the Child Life profession and certification can be found on the Child Life Council's website at www.childlife.org.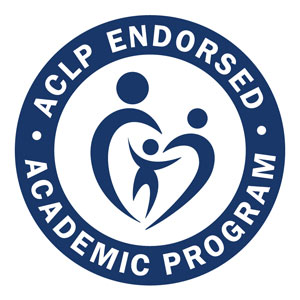 Auburn's Child Life Undergraduate Option is endorsed by the Association of Child Life Professionals


Child Life Undergraduate Option Application for Admission

EAMC Child Life Practicum Application

View Curriculum Sheet