HDFS Graduate Research Award
Margaret K. Keiley Endowed Graduate Research Award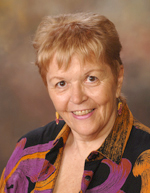 The Margaret K. Keiley Endowed Graduate Research Award supports Human Development and Family Science (HDFS) graduate students in completing their master's thesis, qualifying exam, or doctoral dissertation.

The awards are made possible due to the generosity of the late Dr. Margaret Keiley (1942-2018). Dr. Keiley was a long-time faculty member in the HDFS Department (2004-2018) and pioneer of the Multiple Family Group Intervention (MFGI). She was a champion of evidence-based intervention and an ardent supporter and champion of graduate professional development and research. Her commitment to both intervention and research lives on in this award, which was her final generous gift to a department she faithfully served.
Award Purpose
Auburn University HDFS students are encouraged to apply for funds to support their research endeavors.
Award Criteria
To be considered for funding, students must first have an approved thesis, qualifying exam, or dissertation proposal (i.e., students have submitted their research proposal to their committee and the committee has approved the project).

Awards are scored on the following criteria:
Auburn graduate GPA of 3.75 or higher (required to apply)
Committee approved proposal/prospectus (required to apply)
Originality of the research
Excellence in research methods
Contribution to the field and future scholarly productivity
Clear and appropriate plan for use of the funds
Quality of writing
Priority is given to students with the highest score. Students are permitted to apply more than once for funding across multiple projects (e.g., thesis and dissertation), but those who have not been previously funded will be given priority if there are multiple applications.
Funds must be used to support research-related expenses (see below).
Award Amount
Awards are given annually based on the number of applicants and availability of funds.

| | Thesis | Qualifying Exam | Dissertation |
| --- | --- | --- | --- |
| Funding Maximum | $500 | $1,000 | $1,500 |
Funds must be used to support research-related expenses, as aligned with Auburn University and HDFS Departmental policies. Allowable expenses include:
Travel reimbursement for research activities (e.g., travel to data collection site)
Project implementation expenses (e.g., participant compensation)
Research equipment
To Apply
Currently enrolled graduate students in the HDFS master's or doctoral program who have an approved thesis, qualifying exam, or dissertation proposal/prospectus may apply by submitting the following materials to Dr. Mallory Lucier-Greer, the Graduate Program Officer (GPO):
Executive summary (3-5 pages) of the research project including project purpose, review of the study methods, potential contributions to the field, and budget.
Nomination letter from the major professor or research sponsor. The letter may be submitted directly to the GPO.
Application Deadline
Applications may be submitted on a rolling basis. Proposals will typically be scored within 3 weeks.
Recipients
| Year | Recipient | Award Type | Title of Research Project |
| --- | --- | --- | --- |
| 2022 | Raven Livingston | Dissertation | A theoretical update and empirical analysis of the Multiple Family Group Intervention |
| 2022 | Courtney Furlong | Dissertation | Investigation of the lived experiences of survivors of commercial sexual exploitation and sex trafficking |
| 2022 | Adefunke DadeMatthews | Thesis | Anxiety, depression, chronic back pain, and burden of care among caregivers of children with chronic diseases in Nigerian tertiary hospitals |