B.S. in HDFS Concentrations
B.S. in HDFS Concentrations


The Early Child Development prepares students to work directly with or for the benefit of children age 6 and younger. Students interested in this area of study will gain knowledge of early childhood development, professional child care, and educational programs for young children as well as skills for working with children who are in the preschool years. Specifically, students will learn how to understand, guide and teach young children, and they will gain experience to prepare for careers in early childhood settings, such as childcare centers, preschools, or Head Start classrooms, administration of early childhood programs, daycare licensing, training and consulting. Daycare‐based internships must be in programs that are accredited or in the process of accreditation through NAEYC, NAC, NECPA or similar organizations.
View Curriculum Sheet
The Child Life prepares students to work with or for the benefit of children with specific medical needs and their families. Completion of this concentration meets the minimum course requirements for national certification as a Child Life Specialist through the Child Life Council (CLC).

In order to achieve certification, students will have to complete pre‐internship practicum hours, an approved internship under a Certified Child Life Specialist (CCLS) in a hospital‐setting and successfully pass the Child Life Professional Certification Examination after graduation. Practicum and internship placements are highly competitive and students must take initiative to be successful. More information on the Child Life profession and certification can be found on the Child Life Council's website at www.childlife.org.

Students who are interested in working with medical fragile or special needs children in non‐hospital settings and who do not want to earn certification as a Child Life Specialist also can complete the Child Life concentration to pursue careers with organizations such as Make‐a‐Wish Foundation, United Cerebral Palsy, Juvenile Diabetes Research Foundation, programs for children with Autism, camps for chronically ill youth and their families, or foundations that support medical care for children.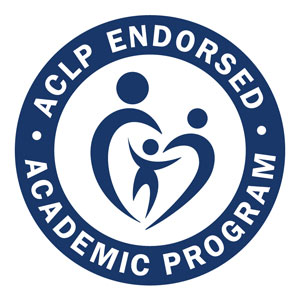 Auburn's Child Life Undergraduate Option is endorsed by the Association of Child Life Professionals


Child Life Undergraduate Option Application for Admission

EAMC Child Life Practicum Application

View Curriculum Sheet
The Child and Adolescent Development combines course work with practical experience to provide students with a broad base of knowledge regarding the physical, cognitive, and socio-emotional development of children and adolescents. Students interested in this area of study will examine the development of youth in a number of different environments, such as the family, school, community, and the larger society. Changes in physical, cognitive, and social development of youth also are studied, along with biological, behavioral and psychological development. Students interested in this concentration prepare for careers in residential treatment programs, teen pregnancy programs, juvenile court, child protective services, church ministry programs, youth camps, cooperative extension/4‐H, or parks and recreation activities. Some students also use their internship experience to prepare for graduate school to earn teacher certification in the education field.
View Curriculum Sheet
The Adult Development prepares students to work directly with or for the benefit of adults ages 21 plus. Students will learn about changes in development that occur throughout adulthood and how issues related to gender and culture can influence people and their relationships. Students also will be able to gain basic skills in program development. Areas of interest may include parenting, career development, work and family, mental health services, business, or senior programs. The internship experience can help prepare students for a broad range of careers in areas such as adult social services, crisis counseling centers, battered women's shelters, job corps, human resource management, fundraising, substance abuse rehabilitation services and retirement activities.
View Curriculum Sheet
The Family Life Education is designed for students who want to take research-based knowledge to benefit individuals and families in community and agency settings, especially through educational-type programs. Family life education focuses on healthy family functioning within a family systems perspective and provides a primarily preventive approach. Students will learn about human growth and development across the lifespan, interpersonal relationships and the internal dynamics of families, family resource management, public policy, and program development and evaluation. Students can gain experience and prepare for careers in a variety of settings such as Cooperative Extension, community mental health programs, advocacy organizations and political action groups.

Completion of this concentration meets the course requirements for obtaining provisional certification as a Family Life Educator (FLE) through the National Council on Family Relations (NCFR). More information on family life education and the certification process can be found at ncfr.org .
View Curriculum Sheet
Minor in HDFS
Minor in HDFS


A minor in HDFS is also offered and open to all Auburn University undergrads. Students take two core courses and 12 additional hours of HDFS courses to earn the minor and enhance career preparation.
View Curriculum Sheet