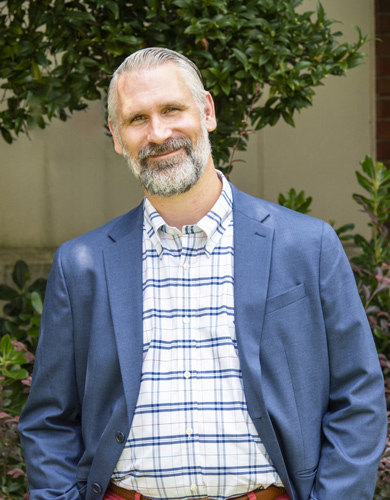 Clark A. Danderson, PhD,
received his B.S. in Plant Biology from the University of New Hampshire and his M.S. and PhD in Plant Biology from the University of Illinois. His previous research focused on plant-insect interactions and the evolutionary relationships of species in the carrot plant family. Most recently, Danderson graduated from the Graduate Certificate Program in Brewing Science and Operations here at Auburn. Prior to joining the Department of Nutrition, Dietetics, and Hospitality Management at Auburn in 2021, Danderson was a lecturer and coordinator of the Food, Wine, and Beer Fermentation Program in the Department of Biology and Environmental Science at Auburn University at Montgomery. As coordinator, he developed courses related to food and beverage fermentation and built a ½ BBL brewing lab on campus. Recently, Danderson has broadened the scope of his research to include topics in brewing science. In particular, he is interested in the microbial diversity and ecology of mixed culture fermentations and the evolution of unique farmhouse strains of yeast. Danderson is an avid homebrewer, active in the local homebrew clubs, and sits on the Governing Committee for Free the Hops, the consumer arm of the Alabama Brewers Guild. Danderson is responsible for the day-to-day operations of the program, oversees the practicum and non-thesis research experiences (
HOSP 7910
and
HOSP 7980
, respectively), and teaches both undergraduate and graduate courses within and outside the program.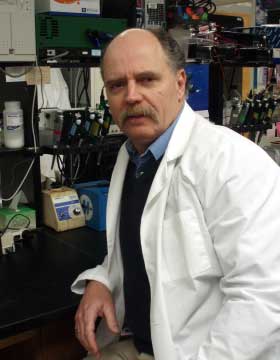 Richard Curtis Bird, PhD,
holds a B.S. in Honors Biology from McMaster University and a PhD in Zoology focused on Molecular Genetics & Biochemistry from the University of Toronto. He was a Post-Doctoral Research Fellow and Medical Research Council Scholar at the Memorial University School of Medicine and at the University of Guelph in Molecular Biology and Genetics. He is currently a Molecular and Cancer Genetics professor in College of Veterinary Medicine's Department of Pathobiology at Auburn. His lab investigates the biology and genetics of intermediate canine models of breast cancer and malignant melanoma, including the development of translational therapeutic strategies for the treatment of spontaneous diseases in dogs. Bird is also a professor and founding member of the Brewing Science Program. In this capacity, he serves as an adjunct professor in the Department of Nutrition, Dietetics and Hospitality Management. He has trained numerous students, post-doctoral fellows and published more than 80 peer-reviewed manuscripts and 270 scientific presentations. Bird has been a brewer since 1975 and has taught brewing science and practice to hundreds of students. He currently specializes in Belgian and British brewing styles with an emphasis on historic styles and new creative brewing designs. He is skilled in cellular biology and genetics with a focus on cell proliferation mechanisms focusing on brewing yeast proliferation and phenotype analysis.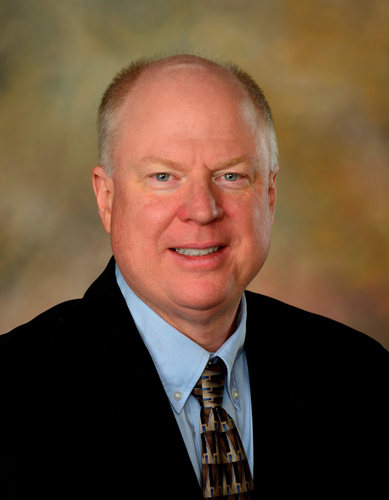 David (Dave) J. Ketchen, Jr.
, is a Harbert Eminent Scholar and professor of Management in Auburn University's Harbert College of Business. Ketchen has studied the food and beverage sector since the mid-1990s, after falling in love with craft beer during vacations in Colorado. He has authored six books and more than 150 journal articles on effectively managing organizations. According to Scholar Google, his work has been cited more than 27,000 times by colleagues. Ketchen is the former chair of the board for Alabama Launchpad (a statewide competition for startup businesses) and helped Michelin North America distribute $2 million in job creation loans. Ketchen serves on the teaching team for the Entrepreneurship Bootcamp for Veterans with Disabilities at Florida State University and he has acted as an expert witness. He was the lead consultant on a six PhD team that helped a Fortune 100 company create a winning bid for an $11.2 billion contract.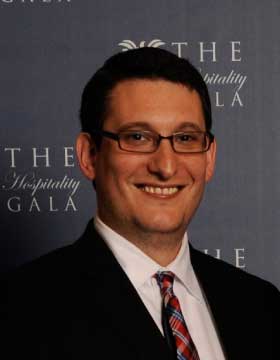 David S. Martin, PhD, CHE.
A native of Birmingham, AL, Martin joined the faculty at Auburn University in the fall of 2010 after serving for three years at San Francisco State University. In addition to his academic qualifications, Martin also brings several years of industry experience managing and working in full-service hotels and resorts to the program. Martin has had the opportunity to teach beverage appreciation courses at both San Francisco State and Auburn University and has a major interest in beer, wine and spirits. He has also traveled the European continent extensively, with a focus on both local cuisine and beverages, and in particular, beer. Additionally, Martin has also taught Facility Management classes while at Auburn. His research interests include service quality and consumer behavior, with a specific focus on sports and medical tourism.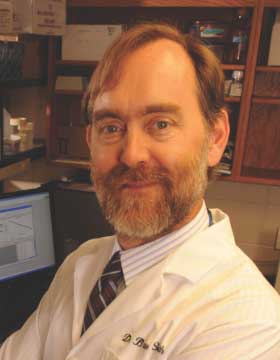 Bruce F. Smith, V.M.D., PhD.
Following graduation from Haverford College with a B.A. in Biology, Smith received his V.M.D. and PhD in genetics from the University of Pennsylvania. In 1993, he joined Auburn University, where he is currently a professor in the Department of Pathobiology and Director of the Auburn University Research Initiative in Cancer. As a faculty member, Smith has taught genetics and molecular biology to thousands of students, ranging from high school to graduate school. Smith has extensive knowledge of biochemistry, molecular biology and genetics, both in unicellular organisms such as bacteria and yeast, as well as in higher animals such as mammals. He is well-versed in the latest techniques of genetic and biochemical analysis. Smith has been a home brewer for more than 30 years and is familiar with many different beer styles and the approaches needed to brew them. He has taught both formal and informal classes on brewing and has helped organize home brew clubs and classes. He has assisted numerous individuals with their brewing and has consulted with brew-pubs regarding specifics of their operations on several occasions. Smith is responsible for co-teaching the HOSP7120: Brewing Science 1 and HOSP7130: Brewing Science 2 courses.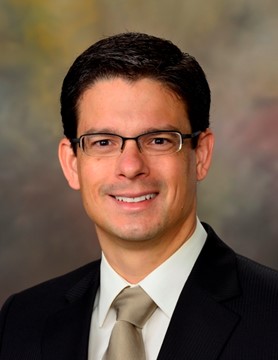 Jeffrey Rice, PhD,
is a lecturer in the Department of Chemical Engineering. He has a B.S. in Chemical Engineering from Georgia Institute of Technology and a PhD in Chemical Engineering from the University of California at Santa Barbara (UCSB). After graduate school he helped transition technology he developed during his PhD to a startup company, Cytomx, which now has multiple drugs in clinical trials. After helping with the technology transfer, he was awarded a Whitaker International Fellowship which allowed him to begin a four-year postdoctoral position at École Polytechnique Fédéral de Lausanne, in Switzerland, where he published papers in tissue engineering and patented findings. At Auburn, Dr. Rice has taught several foundational courses involved in chemical and biochemical process engineering. These include principles of chemical engineering, thermodynamics, fluid mechanics, and separation processes. He has also taught advanced subject matter in biomedical and protein engineering courses. In keeping with the theme of bioengineering, Dr. Rice also become interested in beer brewing as a hobby which has led to the development of a process engineering course within Brewing Science and Operations at Auburn University.