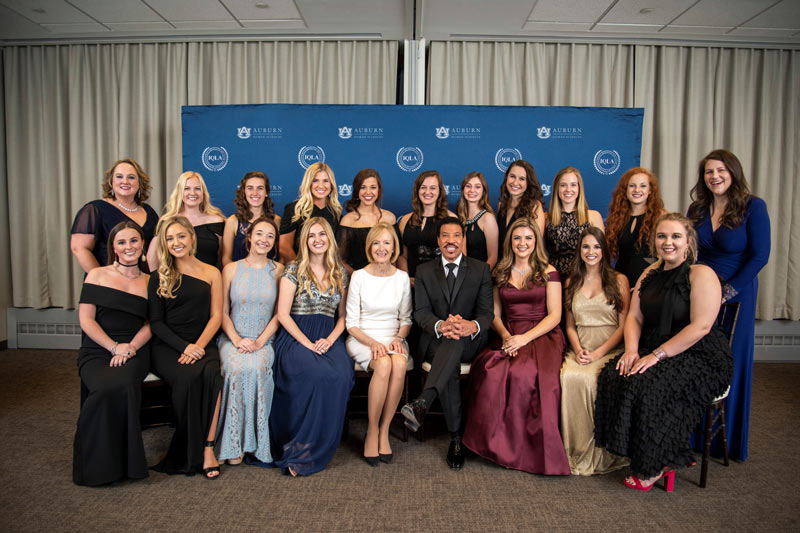 CHS students closed the study tour by representing Auburn University as ambassadors at the 25th anniversary International Quality of Life Awards at the United Nations on December 3.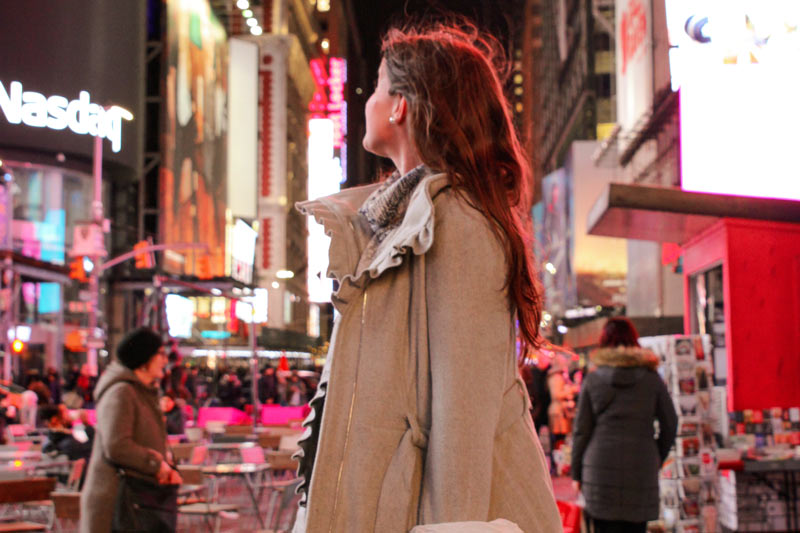 While on the study tour, students were able to visit the Met, Broadway, the New York Public Library, Wall Street and many other New York landmarks.
Previous
Next
This month, in the heart of New York City – an international hub for fashion, food, art and culture – a select group of students from Auburn University's College of Human Sciences learned valuable lessons about quality of life through the International Quality of Life Awards Study Tour.

Prior to departing for New York, CHS students were privy to special courses and assignments that prepared them to see the Big Apple as scholars, instead of tourists.

All across Manhattan, students visited venues showcasing art, design, food, families and culture in one of the world's most diverse cities. The program began with a Foods of New York Walking Tour, followed by visits to the New York Public Library, Bryant Park and Grand Central Station. Students also toured the Metropolitan Museum of Art, saw a Broadway show and got a behind-the-scenes look at Wall Street before ending their New York trip at the United Nations to celebrate the 25th anniversary of the International Quality of Life Awards.

Allison Tidwell, a junior majoring in Global Studies with a minor in Human Development and Family Studies, said the two most memorable experiences were her visits to the Metropolitan Museum of Art and the 9/11 Memorial Museum.

"The Met's exhibits were thrilling to explore, as each work of art displayed the history and experience of various cultures and time periods around the globe," Tidwell said. "And it was an incredibly moving experience to walk through the events of the 2001 terrorist attacks in the exact location at which they occurred. Though each of these experiences were different from one another in their emotional impact, both museums served to educate and broaden my perspective on American and global history and culture."

For Lindsey Olive, a junior majoring in Global Studies with a minor in Business and the International Minor in Human Sciences, a particularly striking event was the group's visit to the New York Stock Exchange. Head of Business Development and Global Listings at the Stock Exchange Tara Dziedzic, who is also an Auburn alumna, led a guided tour and the CHS students witnessed the moment the Stock Exchange opened for the day.

Olive said it was an opportunity she probably wouldn't have ever had without the Study Tour.

"You can practically feel the electric energy in the air as the opening bell is rung, the phones begin to ring, and the brokers start to walk to different locations on the floor," Olive said. "Through our morning at the New York Stock Exchange, I learned about the history of our economy, democracy, and one of the most paramount institutions in our country."

In addition, the students represented Auburn University by serving as IQLA Ambassadors at the International Quality of Life Awards where the College of Human Sciences honored legendary musician Lionel Richie and trailblazing broadcast journalist Judy Woodruff. The two were recognized for both their professional and philanthropic successes.

Allie Fain, a senior studying Human Development and Family Studies with a concentration in Child Life, said the IQLA Ceremony inspired her. "We had the opportunity to engage in conversations with people that had lead movements and created organizations that have changed the course of the world," Fain said. "This created a true spark in all of us, because it showed us that we can accomplish so much through an education when correlated with the passions we already have."

And for Katherine Morris, a senior finishing her Interior Design degree, conversations around the dinner table with Auburn donors and guests gave her a renewed sense of excitement about the future.

"I loved learning about them and hearing the wisdom that they had to offer," Morris said. "This night gave me a newfound joy and excited anticipation for the future. These people and experiences reminded me of the endless possibilities awaiting me and the joy that I should have as I approach them. All of the people I got to talk to were ready to hear my story and excited to encourage me in my pursuits. I came back from this week speechless."

Through the Study Tour program, CHS students were able to experience in a real-world setting what they have been learning inside the classroom. Lead instructor Kim Parker said each student has their own unique "lightbulb moment."

"It doesn't necessarily have to be a takeaway that's tied to their major, but just that they've had some type of learning and growth moment while they're on that study tour," Parker said. "It could be something that opens their mind in terms of something they've never thought about, or just learning new opportunities that may be available to them."

To enroll in the program, a student must be a junior or senior, have a 3.0 GPA and participate in a competitive selection process ahead of the fall semester. For more information on the IQLA Study Tour, visit humsci.auburn.edu/iqla/studytour.php .