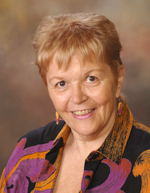 Margaret K. Keiley, Ph.D.
Professor of HDFS
Ed.D., Harvard University, 1996
(334) 844-4151 | Center for Health Ecology and Equity Research
keilemk@auburn.edu
Research Interests:
The prevailing theme of my work is the interconnection of affect regulation and attachment in the development and treatment of problem behaviors of children, adolescents, and adults. The regulation of affect (behavioral, physiological) occurs initially with caregivers as part of the attachment process in infancy. Children who have developed habitual affect regulation patterns that interfere with the maintenance of both interpersonal connection and independence are at-risk for the later manifestations of affect dysregulation – relationship difficulties, externalizing (e.g., delinquency, aggression) and internalizing (e.g., depression, anxiety, phobia) behaviors, addiction, violence, eating disorders, and criminal activities, including sexual offending.

Because of my desire to create effective individual, couple, and family interventions for treating the behaviors associated with affect regulation gone awry, my theory-focused research program has been directed at understanding what risk and protective factors might be involved in the development of these behaviors during childhood, adolescence, and adulthood. In my intervention-focused research, I developed an intervention program, the Multiple Family Group Intervention (MFGI), for use with incarcerated adolescents/adults and their families/partners. A Multiple Couple Group Intervention (MFCI) has also been developed and tested. These interventions focus on changing the habitual ways of responding to arousal (pursue, withdraw, disorganized) in order to foster attachment and more functional affect regulation.

In collaboration with Dr. Barry Burkhart of the Psychology Department and with ongoing funding from the Alabama Department of Youth Services, my research team and I conduct and evaluate the MFGI with adolescents who sexually offend and their families. As a Certified Emotionally Focused Therapy Trainer, Supervisor, and Therapist, I am extremely committed to promoting the evidence-based treatment: EFT for individuals, couples, and families.

Finally, in my method-focused research program I have developed new methods for analyzing longitudinal data and have illustrated how to conduct such analyses in book chapters and journal publications.