Education

MA, Rehabilitation and Mental Health Counseling, University of South Florida
BA, Psychology, University of South Florida
BA, Relational Communication, University of South Florida


Research interests

• Military Families
• Family Systems
• Sibling Relationships
• Mental Health
• Resilience

Publications/Posters/Papers

Lucier-Greer, M., Quichocho, D., May, R.W., Seibert, G.S., & Fincham, F.D. (2018). Managing stress and school: The role of posttraumatic stress in predicting well-being and collegiate burnout. Emerging Adulthood, 1-10.

Presentations:

Quichocho, D. & Lucier-Greer, M.(2018, November). Interparental conflict & adolescent siblings' anxiety in military families. Paper to be presented at the annual meeting of the National Council on Family Relations, San Diego, CA. (National)

Quichocho, D., Lucier-Greer, M., O'Neal, C.W., Burke, B., & Ching, D. (2018, June). Understanding the experiences of family caregivers of adults with traumatic brain injury: An empirical and theoretical review. Poster presented at the annual meeting of the Groves Conference on Marriage and Family, Portland, ME. (National)

Lucier-Greer, M., Quichocho, D., May, R.W., Seibert, G.S., & Fincham, F.D. (2017, November) Posttraumatic stress, self-control, and adverse outcomes in emerging adults. Paper presented at the annual meeting of the National Council on Family Relations, Orlando, FL. (National)


Courses taught

HDFS 4670 Parent Education (Summer 2018)


Research projects

Military REACH (Grant PI Mallory Lucier-Greer)


Fun Facts

Any lessons learned?
There is not enough time to be perfect in grad school. You have to learn to let good enough be good enough
Favorite books/movies?
Movies: All of the Disney including Pixar, Marvel, & Star Wars; also Moulin Rouge, Game of Thrones (tv)
Favorite quotes/sayings?
"No judgement. Do you. Make yourself happy."
Also this meme: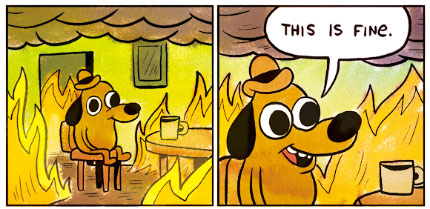 Hobbies/hidden talents?
Playing the violin, being an excellent Tetris player
Someone you look up to?
Seems cheesy but… Mallory Lucier Greer! Also John and Julie Gottman
Childhood jobs?
Babysitter, office assistant
Pets?
Dwarf Bunnies- Captain and Coralia
High School superlative?
N/A, but I was 3rd in my class
If you could study any random thing other than HDFS, what would it be?
MFT, or more likely I would quit school altogether and be either an event planner or preschool teacher