Graduate Certificate:
Brewing Science & Operations

Brewing Science Faculty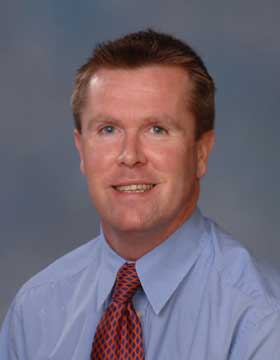 Martin O'Neill, PhD, is the Bruno Professor and Head of Department with Auburn University's Department of Nutrition, Dietetics and Hospitality Management. Martin joined the Department at Auburn in December 2002 and teaches a range of courses including Science of Quality, Global Hospitality Management, Hotel Management and Beverage Operations. He also has significant teaching experience in the tourism and broad services fields. Prior to joining Auburn University Martin was employed with the School of Marketing and Tourism at Edith Cowan University in Perth, Western Australia and the School of Hospitality and Tourism at the University of Ulster in Northern Ireland. He holds a BA (Honors) degree in Hotel and Tourism Management, a MS degree in Hotel and Catering Management and a PhD in Hospitality and Tourism Management from the University of Ulster, Northern Ireland. His primary research thrust relates to the concept of Continuous Quality Improvement (CQI) and its application within the broad services field encompassing both public and private sector organizations in the tourism, hospitality and restaurant management fields. His research niche is in the area of disconfirmation modeling as a tool for garnering customer feedback and continual system improvement. Over recent years he has ventured into the world of wine tourism and home brewing as a serious leisure pursuit and is an avid home brewer. He has developed the Auburn University Beverage Appreciation program and established links with the Guild of Masters Sommeliers, Society of Wine Educators, the Wine and Spirit Education Trust, the American Homebrewers Assocation and Brewers Association. He is also the founding member of Auburn's Brewing Science and Operations Program. Dr. O'Neill will be responsible for the program's day-to-day administration and overseeing the HRMT7910 Practicum in Brewing Course.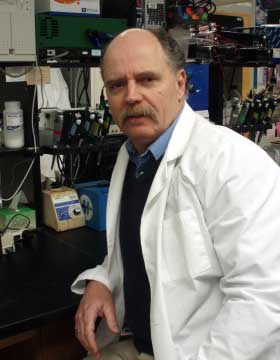 Richard Curtis Bird, PhD, graduated with a B.Sc. in Honors Biology, Summa cum laude, from McMaster University in Canada in 1977 and PhD from the University of Toronto, Canada, in 1982 in Zoology focused in Molecular Genetics & Biochemistry. He was a Post-Doctoral Research Fellow and Medical Research Council Scholar (Canada) at Memorial University, School of Medicine, and the University of Guelph, 1982-1985, in Molecular Biology and Genetics. He is currently Professor of Molecular and Cancer Genetics in the Department of Pathobiology, College of Veterinary Medicine, Auburn University, where his lab investigates the biology and genetics of intermediate canine models of breast cancer and malignant melanoma including the development of translational therapeutic strategies for the treatment of these spontaneous diseases in dogs. He is also Professor and a founding member of the Brewing Science Program. In this capacity he serves as Adjunct Professor in the Department of Nutrition, Dietetics and Hospitality. He has trained numerous graduate and undergraduate students and post-doctoral fellows and published more than 80 peer-reviewed manuscripts and 270 scientific presentations. He has been a brewer since 1975 (more than 38 years) and has taught brewing science and practice to hundreds of students. He currently specializes in Belgian and British brewing styles with emphasis in historic styles and new creative brewing designs. He is skilled in cellular biology and genetics with a focus on cell proliferation mechanisms focusing on brewing yeast proliferation and phenotype analysis.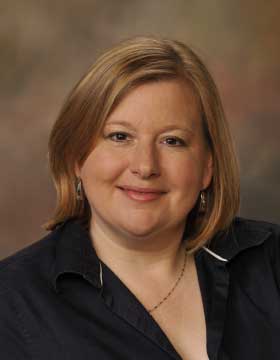 Julie A. Howe, PhD, received her BS degree in Bioenvironmental Sciences in 1995 and MS in Soil Science in 1999 from Texas A&M University. She received her PhD in Soil Science in 2004 at the University of Wisconsin-Madison. All of her educational background focused on both soil and plant chemistry. Following graduation she used her background in plant chemistry to perform research to improve human nutrition through plant-derived compounds. In 2007, she accepted a faculty position at Auburn University as a soil chemist in the Agronomy and Soils Department. Her position is 50% research in the area of plant, soil, and water chemistry and 50% teaching including undergraduate and graduate courses in soil chemistry and plant nutrition in both classroom and distance formats. While living in Madison, WI, Dr. Howe developed a passion for high quality beer. Using her knowledge in plant science and chemistry, she designs and brews beer using a wide range of ingredients in a wide range of styles. Her background in plant science combined with her passion for brewing and come together to make her proficient in her knowledge of brewing materials from their agronomic production to their suitability and contribution to beer. Dr. Howe will be responsible for teaching the HRMT7116 Brewing Materials Course.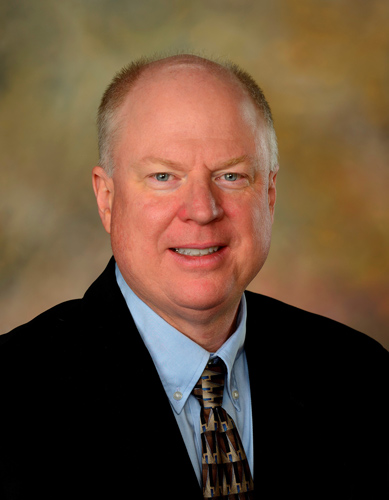 David J. Ketchen, Jr., (Dave) serves as Harbert Eminent Scholar and Professor of Management within Auburn University's Harbert College of Business. Dave has studied the food and beverage sector since the mid-1990s. He fell in love with craft beer during vacations in Colorado. Dave has authored six books and more than 150 journal articles on effectively managing organizations. According to Scholar Google, his work has been cited more than 27,000 times by colleagues. Dave is the former chair of the board for Alabama Launchpad (a statewide competition for startup businesses) and he helped Michelin North America distribute $2 million in job creation loans. Dave serves on the teaching team for the Entrepreneurship Bootcamp for Veterans with Disabilities at Florida State University and he has acted as an expert witness. He was the lead consultant on a six PhD team that helped a Fortune 100 company create a winning bid for an $11.2 billion contract.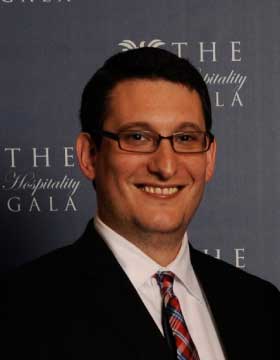 David S. Martin, PhD, CHE A native of Birmingham, AL, Dr. Martin joined the faculty at Auburn University in the fall of 2010 after serving for three years at San Francisco State University. In addition to his academic qualifications, Dr. Martin also brings several years of industry experience managing and working in Full-Service Hotels and Resorts to the program. Dr. Martin has had the opportunity to teach beverage appreciation courses at both San Francisco State and Auburn University and has a major interest in Beer, Wine and Spirits. Dr. Martin has also travelled the European continent extensively, with a focus on both local cuisine and beverages, in particular beer. Additionally, Dr. Martin has also taught Facility Management classes while at Auburn. His research interests include service quality and consumer behavior, with a specific focus sports and medical tourism.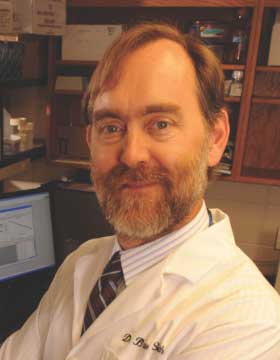 Bruce F. Smith, V.M.D., PhD Following graduation from Haverford College with a B.A. in Biology in 1984, Dr. Smith received his V.M.D. (veterinary medicine) and PhD (genetics) degrees from the University of Pennsylvania in 1988 and 1993 respectively. In 1993, he joined Auburn University where he is currently a Professor in the Department of Pathobiology and Director of the Auburn University Research Initiative in Cancer. As a member of the faculty, Dr. Smith has taught genetics and molecular biology to thousands of students, ranging from high school to graduate school. Dr. Smith has extensive knowledge of biochemistry, molecular biology and genetics, both in unicellular organisms such as bacteria and yeast, as well as in higher animals such as mammals. He is well versed in the latest techniques of genetic and biochemical analysis. Dr. Smith has been a home brewer for more than 30 years and is familiar with many different beer styles and the approaches needed to brew them. He has taught both formal and informal classes on brewing and has helped organize home brew clubs and classes. He has assisted numerous individuals with their brewing and has consulted with brew-pubs regarding specifics of their operations on several occasions. Dr. Smith will be responsible for co-teaching the HRMT7126 Brewing Science 1 and HRMT7136 Brewing Science 2 Courses.